photography by nicolee tsin
Materiality of Networks: exploring the past, present and future of King's Cross
Our world is connected more than ever before, but what powers these ephemeral networks? Is the information age cleaner than the coal powered industrial age? And what will our future networks be made of?
Exploring the materiality of networks, we used the Lethaby Gallery as a site for live research, discussion and reimagining.
Context: Architecture is Climate
We were invited by
Mould Collective
to take over the Lethaby Gallery for two days as part of their exhibition '
Architecture is Climate
' exhibition, running for two weeks in March 2023.
Materiality of Networks: Live Research and Discussion

Most carbon measurements these days focus on energy usage. For example, looking at the internet, AI models, sending emails, or else, carbon emissions will have an analysis attached to its energy use. In the case of checking your emails, there is no footprint attached to the hardware and its materials. Not that this is malicious - measuring material carbon footprint is very hard. Supply chains today are so complex, travelling across all continents before reaching your hands, that it is extremely hard to attach a carbon footprint analysis to them. And when information is scarce, as a collective, we kind of get excited.
It was very important to us to make this an open discussion, so the researchers were in the space at all times, using screens to present the materials and answer any questions the public had when navigating the space.
Defining environmental impact when looking at materials

You might have heard us speak about this before - we developed this system when making our Creative Climate Investigations book. This current framework to research and define the environmental impact of materials has helped us to get a holistic perspective on the impact, and we have used this mindset on this project too! For any questions, please reach out.


Research boundaries

For the past, we investigated transport networks, echoing King's Cross boom in the 1850s and looked at steel and coal.

For the present, we researched information networks, mirroring the new companies who have made their home in King's Cross redevelopment plans - and materials needed for such a revolution are: earth metals, silica, and plastics, among others.

For the future... That is when we got excited What systems are current material innovation relying upon? What are the systems fit for a healthy future? Can they be balanced? To keep or remove bias? We ended up pre-selecting materials that reflected a future where non-extractive methods of production prevailed, guiding us to find pathways for such a future and open the discussion to our audience, and see below for more!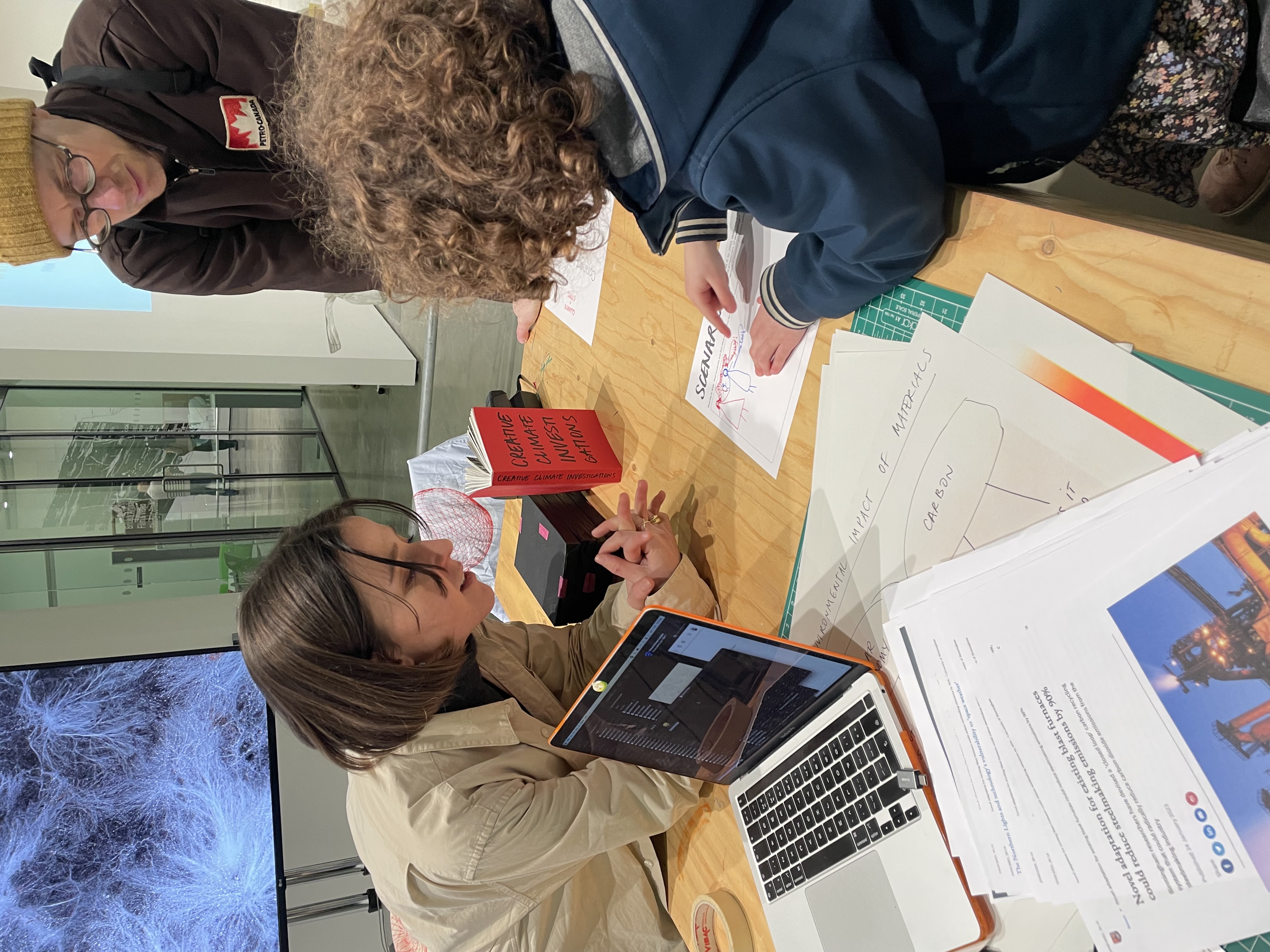 Reimagining the Future of Networks: Workshops

From the industrial revolution of the 1850s to the present day information age, King's Cross represents how the nature of connection and networks have evolved through time. Once a hub of coal and steel, now home to some of the world's biggest tech companies, the questions are:
What comes next? And how do we engage in possibilities?

Envisioning the future of non-extractive materials
Looking at futures thinking scenarios and how to structure and anchor our proposal, we looked at the futures cone and placed on it the 'non-extractive future'.
Visualising futures
The results of the workshops were prompts, which we then put into Dall-E to help our participants have a quick idea of the potential this could lead to.
We are working on developing our reasoning behind this further and will keep you in the loop - if you would like to know now, get in touch!
Legacy of workshop
We printed posters out of every scenario developed by our participants and left the below A5 booklet in the space, alongside the same posters printed A3 posters that participants could take with them.
d
Structuring imagination
We've anchored the workshop into four pillars to help our participants kick-start their ideas for the future: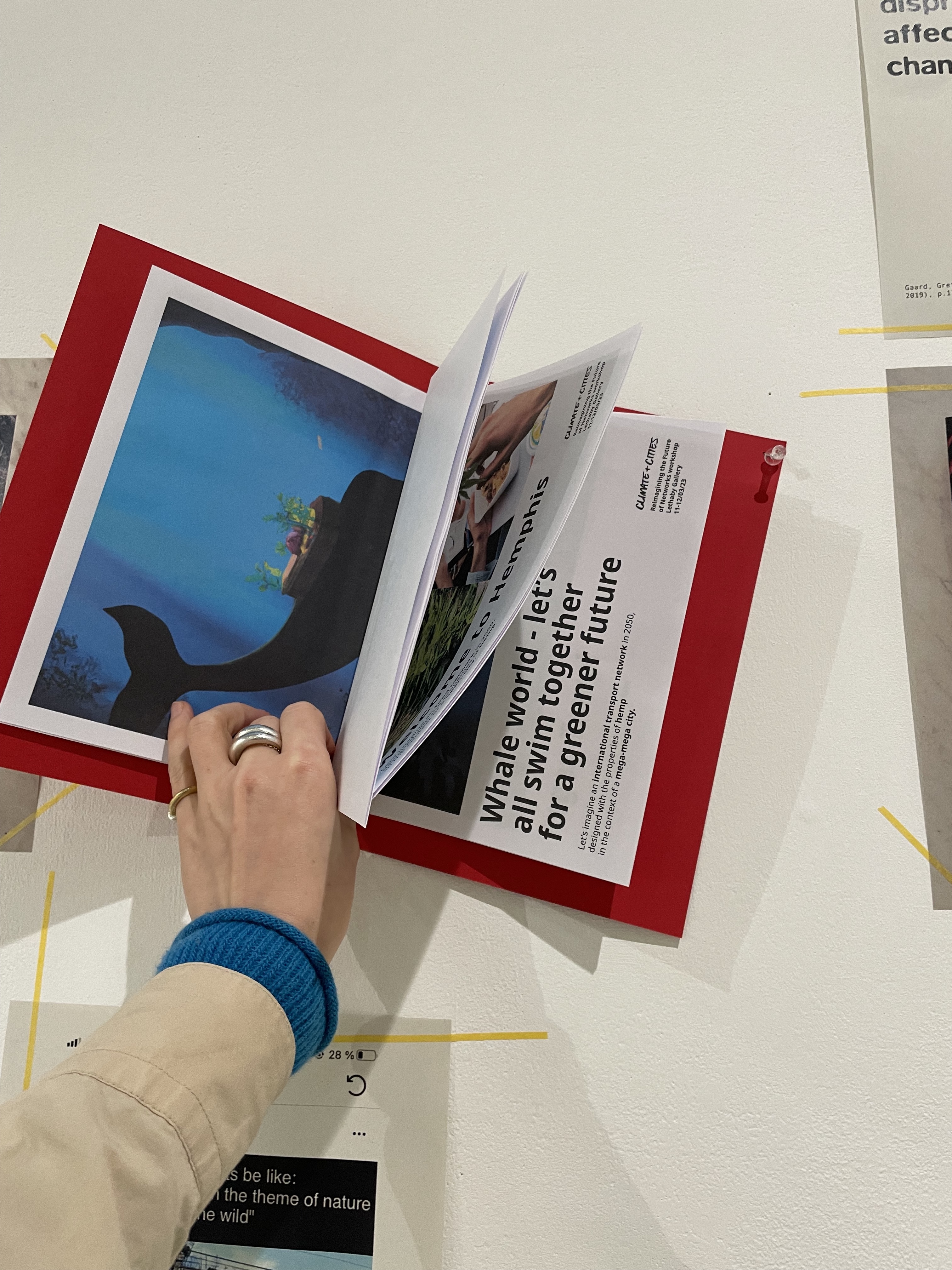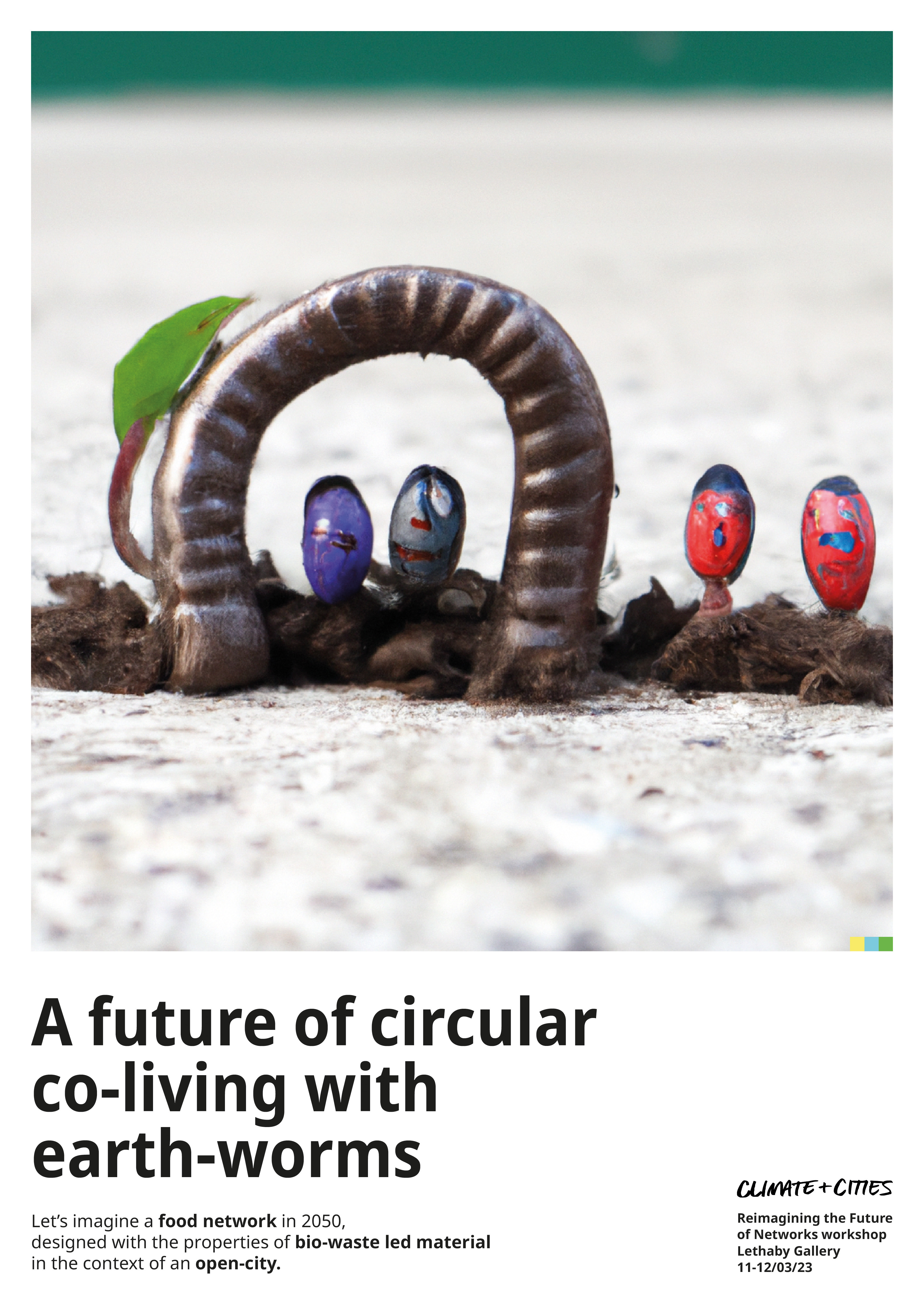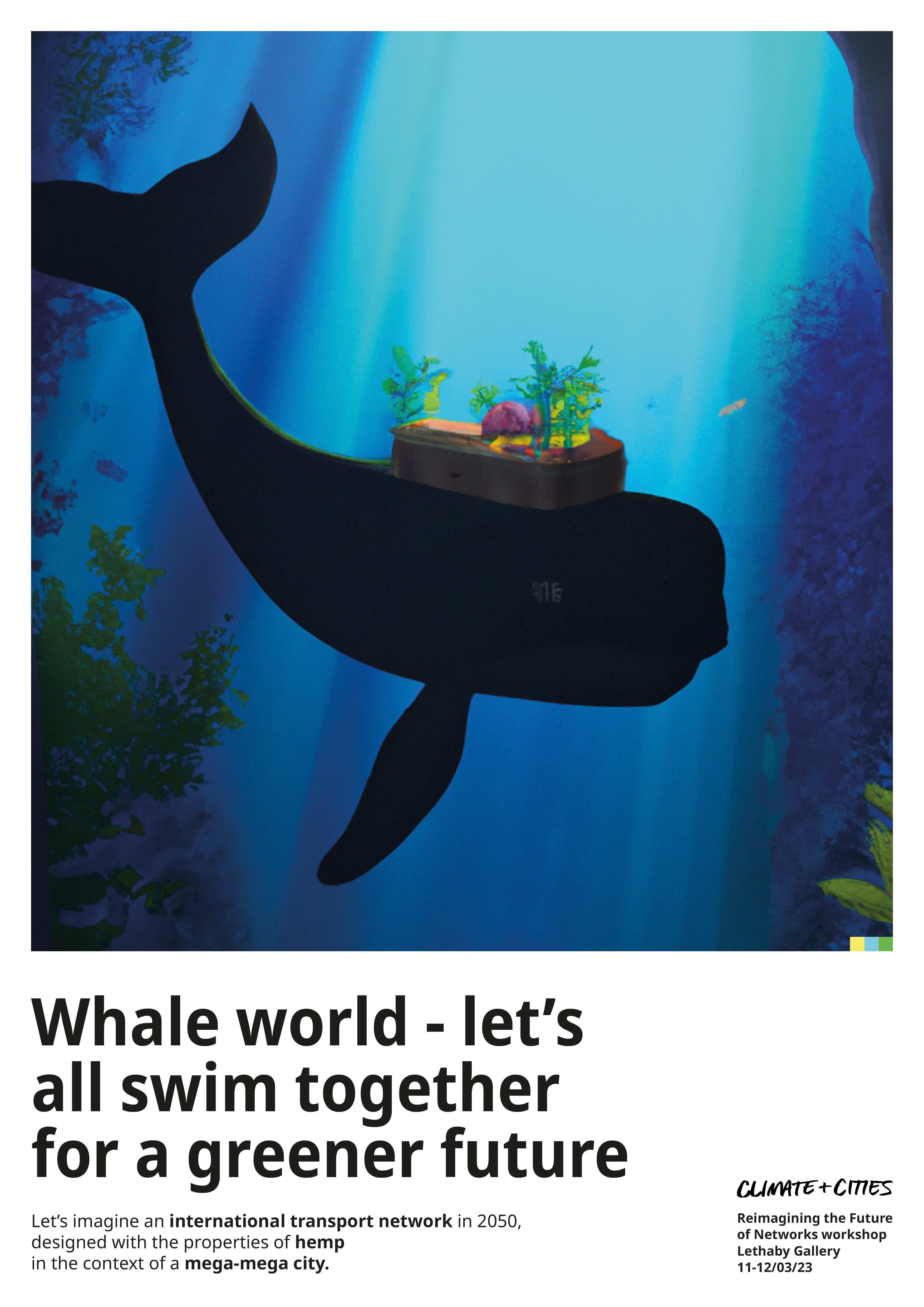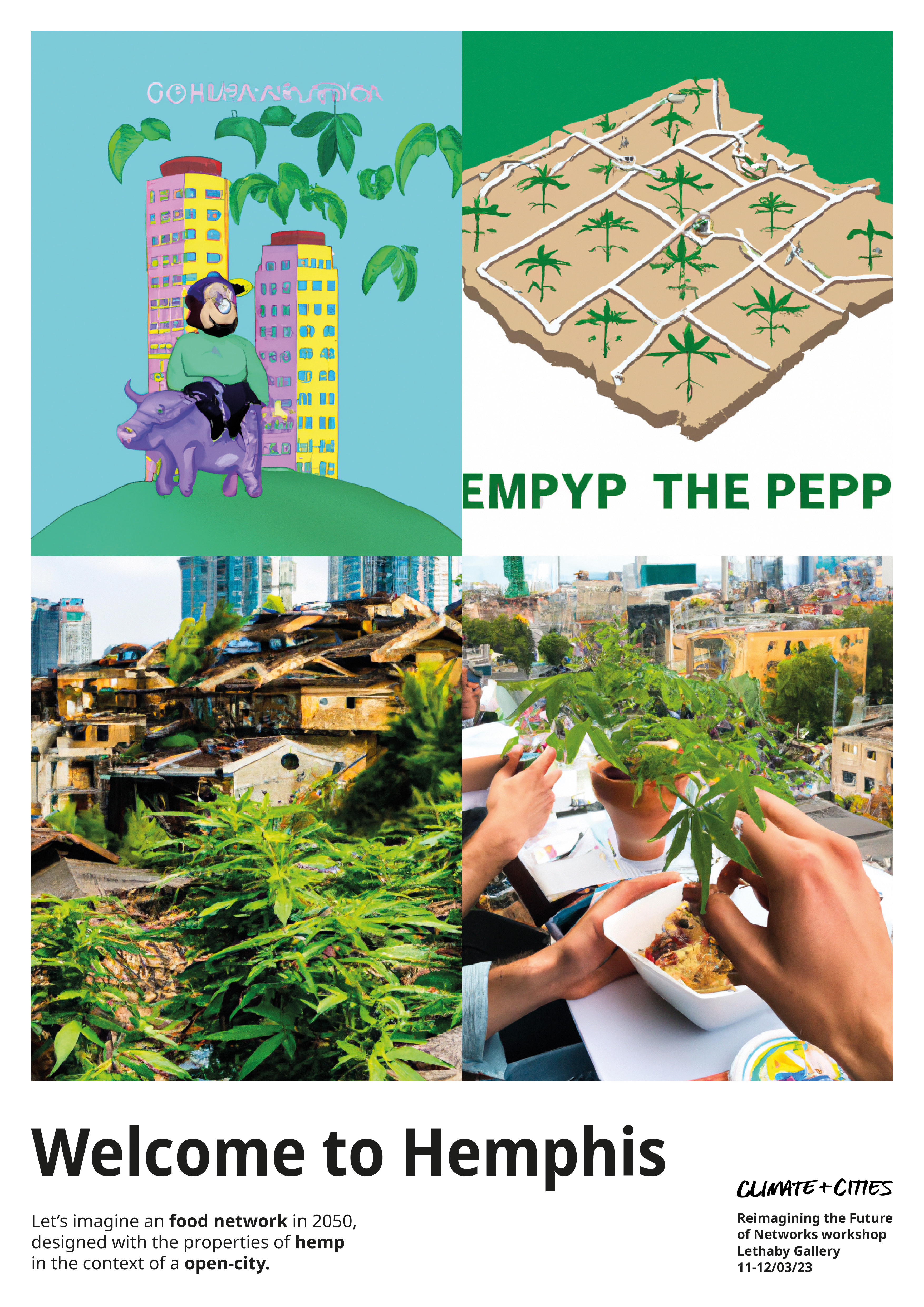 Team:

Workshops: Léa Silvestrucci, Milly Shotter, Sepideh Noohi
Spatial and Research: Rebecca Lardeur, Alexander Taylor, Kshitija Mruthyunjaya
Communication intern: Hannah Reznik
instagram
-
linkedin
-
medium
-
email us