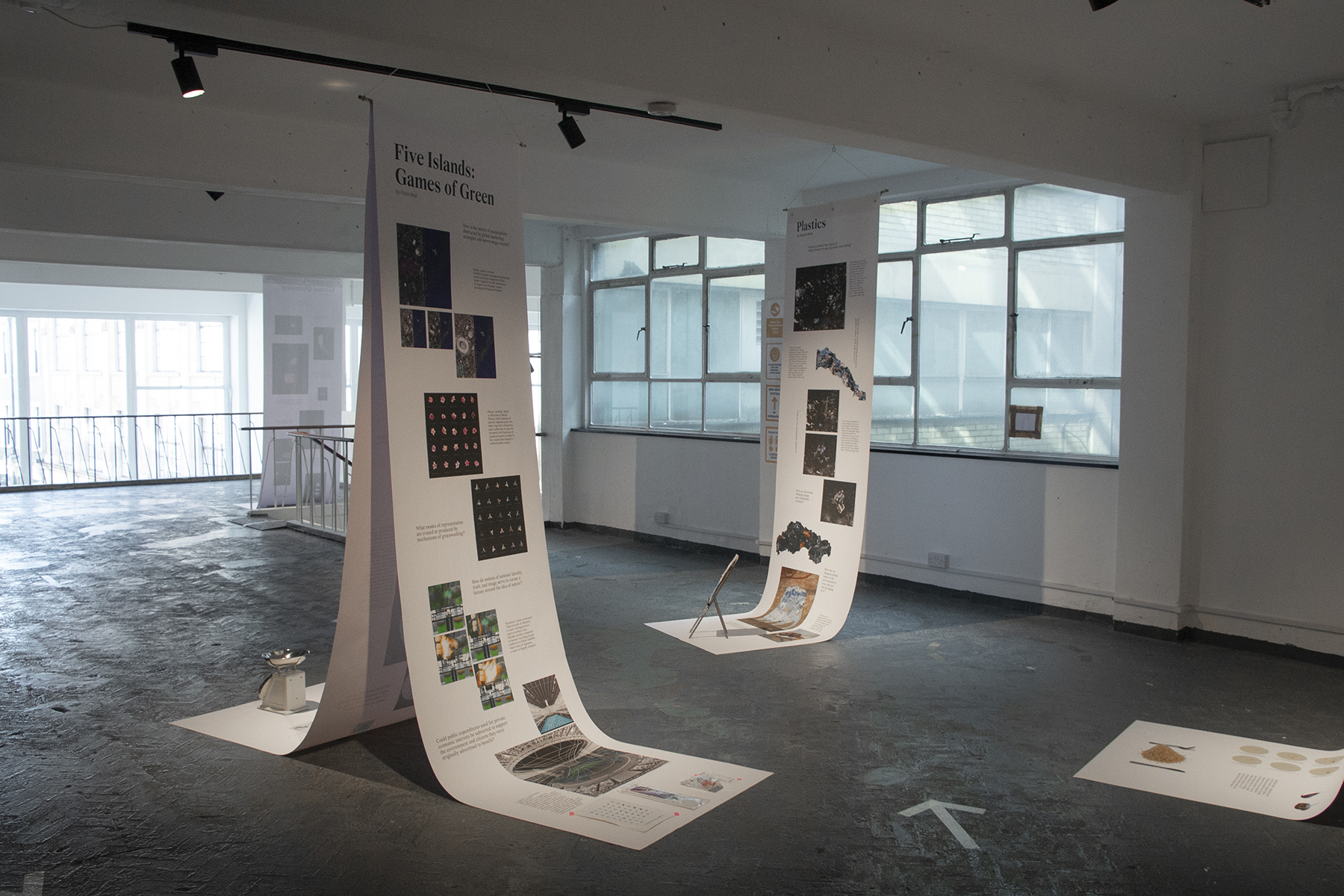 photography by patrick flannery walker
C+C Research Exhibition at IFLA! Issue #5 Launch
We were invited to present our work in progress research at
IFLA!
Issue #5
Launch, hosted from the 16th to the 18th of September 2020 at the Koppel Project Central, in London.
We presented 8 research projects adding a focus on the creative approaches we have taken on research: the questions, the captions, and the visual journey.
"We are pleased to share with you the work in progress resulting from our creative investigations into the interactions of climate and cities. What you can see today is the first public outcomes of our ongoing research.

As a collective, we take a critical approach to the discourse surrounding climate change. We are looking to develop alternatives avenues to relate to our environment.

Each of us has selected a topic we connect with to research ranging from ways of eating to the Olympics.The work presented here shows the breadth of creative practices we have as artists and designers.

We believe in creative research. From methodologies to industry knowledge, we aim to push the boundaries of our understanding of our topics to better explore the possibilities of our future. Ultimately, our goal is to use this research to propose new systems to co-exist with the troubles of our times.

We would like to add a big thank you to It's Freezing in LA! for inviting us to take part in their issue launch!"

How was it made?

To develop this exhibition design, we used:

7 steel hooks
7 sticks of bamboos
15 magnets
10 meters of thread
30 meters of 160gsm paper

All of it will be either archived or re-used! It is a no-waste design.



Team:

Exhibition Design: Rebecca Lardeur
Visual Design: Léa Silvestrucci
Exhibitors: Alexander Taylor, Flora Weil, Kelly Randall, Gribaudi Plytas, Patrick Flannery Walker, Rebecca Lardeur, Daisy Buckle, Léa Silvestrucci