Green Visions,
Patrick Flannery Walker
web - instagram - vimeo

Previous updates:



Update #1:
More than half the world's population live in cities. The people who inhabit these cityscapes are negatively affected by the growing pollution rates which contribute to climate change. Buildings alone consume vast amounts of energy, and emit huge amounts of C02 into our atmosphere. For this reason, the need for green spaces has become more crucial now than ever before. Atmospheric pollution puts both physical and mental strain on civilisation. Green spaces in terms of parks, community gardens, allotments and even your friendly houseplants are highly useful in helping our planet and easing these strains.
For some time now, projects have been developing across the globe. For example, the guerilla gardening schemes created in California by L.A Green Grounds to the vertical gardens presented by the Via Verde team in Mexico City. Both produced through the re-use or transformation of a developed space rather than the need for a demolition and rebuild process. Or the continuous efforts by Boeri Studio based in Italy, which produced the magnificent green towers in Milan named Bosco Verticale.
I feel that the beauty that connects the branches of these projects is in the creation of a space in which city meets wilderness. The Phoenix Gardens and the Victoria Embankment Gardens are two of London's green zones that embrace the ideas behind these schemes. A selection of photographs below show some snippets from my visit to the sites.
Update #2:
Throughout time the built environment has altered and shifted again and again. The fabric of our world and the civilians that inhabit our landscapes are affected by this progression.
Studies and the ever growing body of research show that greenspaces can, and will improve humans' physical and mental health. Anxiety, stress, blood pressure among many other human conditions will be exacerbated through lack of access to vegetation and clean air. Blue-green infrastructure, an architectural and nature based development programme has been set up to help ease the strain. Community gardens/allotments, micro baskets, green roofs/walls, rain gardens, parks and ponds are all examples of this category of landscape architecture. "Its presence can improve air and water quality, and carbon storage; enhance flood and temperature regulation; reduce noise; and improve resource efficiency, biodiversity and amenity value". (Imperial College)
Amid the lockdown we are experiencing, many people will find themselves completely shut off from the natural environment. The video attached to this post documents some of the plants and trees in and around the parks in my local area. Specifically the Thames Path from Hampton Wick to Hampton Court, and the Woodland Gardens situated in Bushy Park. I want it to take the viewer on a tour of the spaces I've passed through on my walks. It's a digital form of escapism, an anti-anxiety piece in this current state we find ourselves.
Update #3: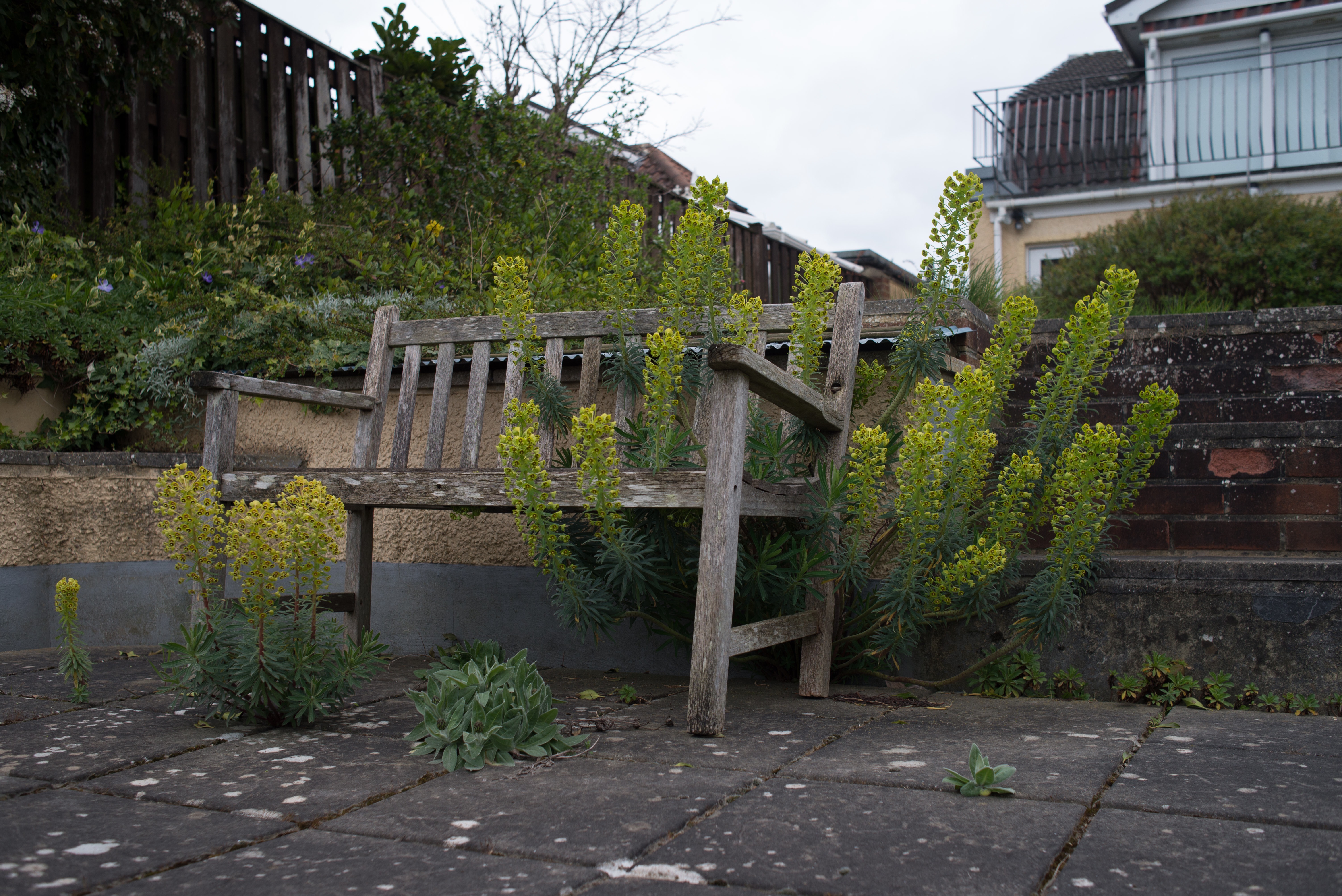 'Gradually the plant engineer removed the tubing to use to patch the other outworn equipment at the Hediondo. The boiler looked like an old-fashioned locomotive without wheels. It had a big door in the center of it and a low fire door. Gradually it became red and soft with rust and gradually the mallow weeds grew up and around it and the flaking rust fed the weeds. Flowering myrtle crept up its sides and the wild anise perfumed the air about it. Then someone threw out a datura root and the thick fleshy tree grew up and the great white bells hung down over the boiler door and at night the flower smelled of love and excitement, an incredibly sweet and moving odor.'
John Steinbeck – Cannery Row.
The quote above from Steinbeck's book powerfully draws our attention to the evident bonds between nature and the built world. In the past I found there was a clash between these two forms. Over time, however, I have become intrigued by how they interact with one another. In the process of rust and decay, insects and wildlife can find habitats and food for their life's cycle. Nature and the built world can often conflate rather than fight each other.
Humans have also come to admire these forgotten spaces and places. The sight, smell, and adventure of the world's ruins and remnants of the past, invite us to explore them. Looking and focusing on the nooks and crannies in my suburban area this form of beauty can be found in abundance.
Update #4:

Green projects across London are moving the city forward. Becoming a healthier home for its people and wildlife. This movement has come a long way since the age of the Victorians, who pioneered the first public parks as "lungs for the cities". It has gone so far to the point, where on 22nd July 2019, London became the world's first National Park City.
I spent an afternoon observing a wild zone in South London, situated in between Vauxhall bus station and the enormous amounts of construction sites that have engulfed the area.
The patch of land is untamed, plants have been allowed to live freely and coil themselves through the hoardings that surround abandoned lots. I encountered butterflies, bees, wasps, spiders, and many other forms of insects. The sound of grasshopper's were uncannily similar to that of a countryside setting. There was a sense of ease whilst roaming through this forgotten space. I wonder if more unused territory were given back to nature rather than built over, how many positive outcomes would arise?
Update #5:
Nature and negatives - works created through a series of man-made and natural processes.
Images 1 and 2 - captured in Kyoto, Japan. The hand printed photograph portrays a housing complex I discovered within the ancient city. A wilderness had engulfed its way all along the ground and up the sides of the building. The print was left in my garden and slightly covered with leaves and dirt for a period of 2 weeks.
Images 3 and 4 - captured in Dungeness, Kent. The hand printed photograph portrays a section of the abandoned fishing sites that occupy the landscape. Left behind on what is Britain's one and only desert. The print was left in my garden and buried in dirt for a period of 2 weeks.
Images 5 and 6 - cut offs from 120mm film strips. The piece of negative at the top was buried in dirt. The middle piece was placed below a brick. The piece at the bottom was wrapped in leaves and placed in a plant pot. All for a month long time period.
Update #6:

The cities that we live, work and breathe in can achieve a greener future through the advancement of organic thinking. Urban horticulture is a term that embraces exactly that. The term is an understanding of the co-existence of nature within our urban environments. Its key aim is utilising urban spaces to increase the growth of plants, trees or fruit and veg. Green architecture, community gardens and allotments are examples of this movement. The latter is the green space I am focusing on.

Allotments are embedded within British history. They resemble a community-driven aspect of the peoples' lives that rent these plots of land dotted across our landscapes. Within the interior of these brick and wire walls, owners and visitors will find a space that is organic. They can in some parts be wild, in which insects, birds and mice will find homes, and other small mammals will roam. Well kept in other places, where the owners of the plots work on their yearly cycle of planting, maintaining and harvesting fruit and vegetables. These green spaces also work against climate troubles in many varieties. Alongside the evident benefits for sustainability within food production and the habitation of biodiversity; human health and wellbeing, floodwater management, water purification, nutrient cycles, pollination, air quality, soil fertility and the local climate can be positively affected.
Update #7:



Allotment Passages

On a journey through London and its suburbs it is easy to spot allotments to the north, south, east and west. Some are lodged between detached houses. They are often attached to the capital's parks and community gardens. Travelling via the overground is another common passage in which these green spaces are spotted.

Travelling regularly on London's overground railway is a repetitive experience. Weaving back and forth along the same route through the backs of town houses, tower blocks and shining glass buildings can have an impact on the mind which can be hypnotic. In some parts dull, in others mesmerising as the hidden natural world comes to life to the accompaniment of the rattling sounds of the train. For me, the sight of allotments on my countless journeys is alluring. The sight appeals to my mindset. As these green spaces pass by my window, my imagination wanders away from the jittering noise of the train carriages to a sense of peace.

As our environment has become more built up, the connection between humans and nature has been diminished. Known as nature-deficit disorder, this condition can be related to the stress suffered by commuters and anyone cut-off from the natural world. The sight of and access to green space is therapeutic and we are in greater need for this now than ever before.

I made this video and recorded the sounds along the route to London Waterloo via allotment plots in St Margaretes, Twickenham, North Sheen and Mortlake. The score was made in response to the video by Bats Yeller. Please check out his music and paintings.

Update #8:
On Wednesday 14th April I made my way over to the Bushy Park allotments. I had been kindly invited to visit the site by Cleve West. He's a local resident known for his award winning garden designs, and author of "Our Plot" and "The Garden of Vegan".
I met Cleve at the gate and wandered along the pathway until we arrived at the majestic plot he shares with his wife Christine. I had brought along my 8mm film camera and a recording device. I aimed to capture the beauty of the green space and observe the work that is done on allotments during mid-spring. Prior to doing so, we had coffee and chatted. Upon asking about allotments and their role in our changing climate and nature's positive effects on human wellbeing he replied, "Allotments are a lifeline, not only for people's sanity but in terms of climate change and biodiversity. Every inch of green space in urban environments helps the climate, offsets pollution and provides food and habitat for a myriad of other life forms".
During the early afternoon I spent on the plot I watched bees seeking food from the blossoming plants and trees and a diverse array of birds glide through the natural habitat. Cleve's work involved watering, planting chives and harvesting batches of broccoli and cauliflower. He commented on allotments by stating, "We've always appreciated having an allotment but never more so than in the last 12 months, it's really essential. It doubles as a food store, gymnasium and a therapeutic place to chill out".
Recently I have been indulging myself in books dedicated to urban horticulture and shinrin-yoku (forest bathing). Examples of works I enjoyed the most are 'Walking in the Woods' by Professor Yoshifumi Miyazaki and 'The Well Gardened Mind' by Sue Stuart-Smith.
Update #9:
During spring of this year I made numerous trips around my suburban area. Whilst on these excursions I brought with me a super 8 film camera and a recording device. Travelling to and fro via the South West train services I peered out the windows in search of passing allotments. I witnessed varied weather: sun, rain and wind in a matter of hours. The rainy days and late spring sunshine turned the allotments into wildernesses.
I made a number of trips to Bushy Park Allotments. I was guided around by Cleve West who shares two plots with his wife Christine in April and again at the tail end of May. The video stills above are from the footage I shot in April.
Historically, these allotments date back to 1896. Originally authorised by Queen Victoria and later given further future status by George V in 1911. Today, people from all different backgrounds rent the 390 plots from the local council growing their own produce, tending beehives and generally benefitting from their proximity to nature.
︎
︎
︎